Matting & Gloss Control with improved mechanical properties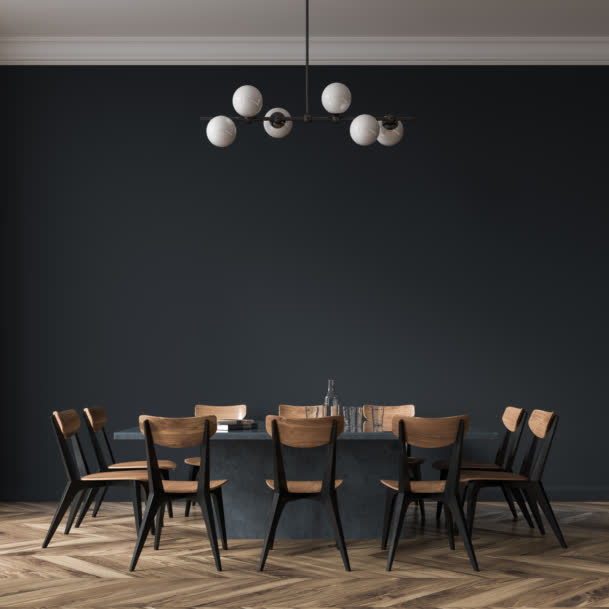 Decosphaera® and Spheromers® enable gloss reduction with maintained or even improved paint properties. The particle size of the polymer beads is selected to match the dry film thickness of the coating to achieve a smooth matte surface. If a more textured or rough surface is desired, polymer beads larger than the dry film thickness are selected.
Decosphaera® and Spheromers® offer you a wide selection of available grades of polymer beads with different particle sizes, narrow or Gaussian particle size distribution, soft urethane or hard acrylic chemistry to customize your coating. The Decosphaera® and Spheromers® grades can be mixed with each other and combined with pigments, fillers or inorganic matting agents to increase the formulation tool-box.
Gloss control with Decosphaera® urethane beads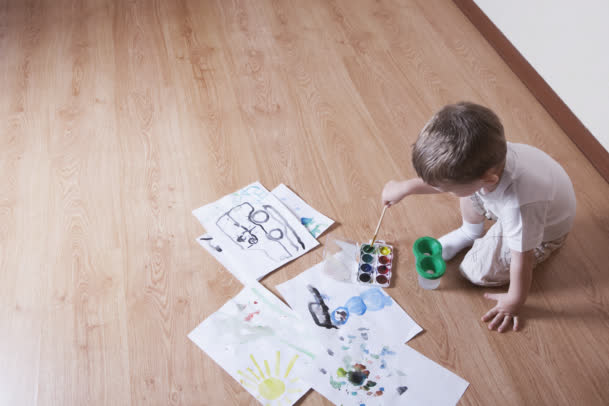 Decosphaera® beads deliver a soft, warm look and show little-to-no sheen at all angles, including 85°, thanks to the resilience of the beads and the Gaussian particle size distribution. When formulating a coating with Decosphaera® beads, the finish has a completely natural look and almost gives the appearance that the surface is untreated due to the equal refractive index of Decosphaera® beads to the polyurethane resin systems.
Substrates like wood, foils and leather must be coated with transparent coatings and Decosphaera® beads enter formulations as must-have ingredients and can sometimes fully replace silicas. All tests confirm that Decosphaera® beads provide a great look and excellent surface protection to burnish and scratching. Typical applications are wooden flooring and soft substrates like leather.
Their density, similar to water, is an advantage for the in-can stability makes Decosphaera® beads ideal matting agents for ready-to-use easy pumpable products. Moreover, the technology is especially well suited for 100% solids UV-coatings, where they have less effect on the rheology than the silicas, thanks to their lower oil absorption, also compared to most organic materials and they are resistant to swelling in most monomers.
Gloss control with Spheromers® acrylic beads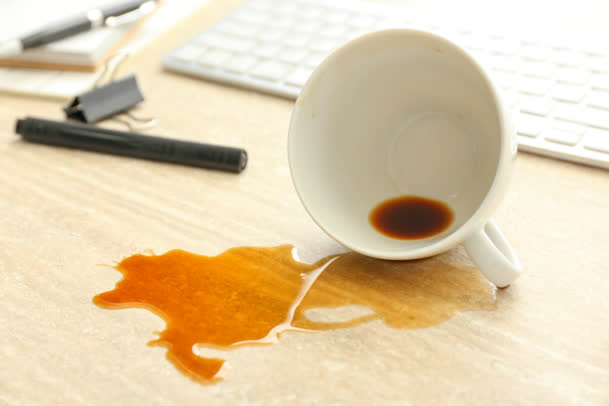 Spheromers® is especially well suited to formulate deep matte interior wall paints in combination with pigments and fillers without compromising colour acceptance or burnish, wet scrub, abrasion, scratch or chemical resistance. The optimal size of Spheromers® depends on the size of fillers and pigments in the formulation. A gloss level below 2 gloss units at an angle of 85° combined with excellent side sheen control, good scratch resistance and a durable easy to clean surface can be achieved, even for dark colours.
Spheromers® are superior matting agents in segments where semi-gloss highly transparent smooth coating surface combined with high scratch resistance is requested, but Spheromers® should not be seen as a replacement (one by one) of traditional matting agents. Instead, it is recommended to combine Spheromers® with high quality silica matting agents to formulate deep matte clear coatings with improved transparency, scratch resistance and jetness.
Typical applications include resilient flooring applications, furniture coating, coil coating, paper foil coating, inks and architectural coating.